You've spent months and years planning your project and winning approvals and permits. Now that you're ready to build, don't risk costly delays by trusting your site prep to anyone but the professionals at Dowdy.
We make sure your project gets done right with the most complete and accurate estimates, the most highly trained employees and the newest time-saving technology. No one works harder for you than Dowdy.
In fact, Dowdy helps you make sure your project starts and finishes on time by using in-house labor for everything from excavation, lift station installation, land clearing, and concrete work to underground utilities. Our powerful workforce means we have more control over completing your site prep on time, as promised.
If you want the peace of mind that comes with knowing exactly who is on your construction site at all times, then get started today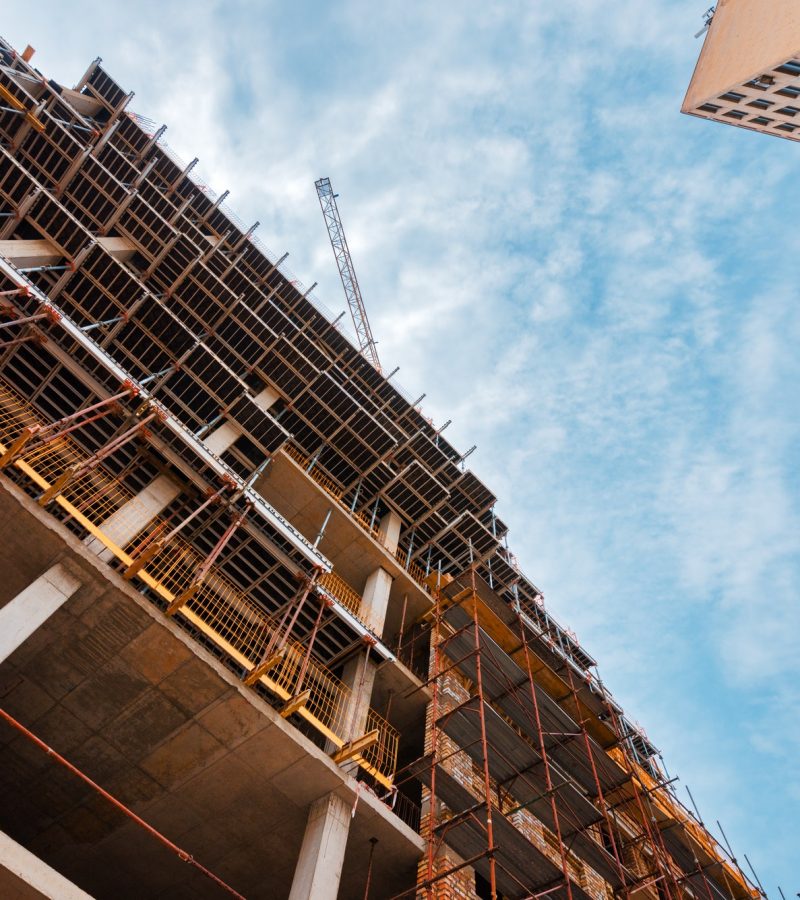 I entrusted Dowdy with complex levels of sub-grading, drainage, tie-ins, and a variety of final grading that included sodding, asphalt paving, specified granite and geo-web stabilized gravel. Dowdy was always onsite serving the interest of the project with direction and planning that always put the element of safety first.

I know Dowdy not only as a company building projects, but as people building culture.
Our Site Division Services Include:
Experience. Quality. Honesty.
Our Construction Superintendent Team has a combined 300 years of experience to help plan and execute your project quickly and accurately. We've successfully completed complex projects for clients on tight deadlines across a huge range of terrain and locations. Whatever your project requires, Dowdy has the experience to help. We've seen and overcome enough challenges to help you plan ahead to avoid delays. We'll put our years of knowledge to work for you.
At Dowdy, we start with the best workers in the industry and we keep training them so your projects are a huge success every time. Our goal is constant improvement to fuel the best results for our clients. We're always improving with internal training courses to keep our workers at the cutting edge of knowledge, methods, and technology. This year we're implementing an advancement and apprenticeship program to take that training a step further. The program is a set of procedures, training courses, and testing to make sure that our workers are constantly improving their skills. We don't believe in "good enough," at Dowdy. No matter how well we do or how successful we get, we're always pushing to get better.
Yes, Dowdy has the most experienced work force and the most honest approach to planning your project, but we also put 110% effort into giving our clients the highest quality work. We start with making sure we only provide you with the highest quality work force so we're proud to be a Drug Free Workplace.
Dowdy also has an excellent Experience Modification Rate (EMR) which means insurance companies and independent outside auditors rate our worksites among the safest in the industry, nationwide. That reliability extends from the safety of our worksites to our financial security, so you know your project won't suffer any interruptions on our end. Our quarter century in business, unsurpassed relationship with our bonding company, and A+ Dun & Bradstreet rating mean your project, budget, and deadline are in the best hands possible with Dowdy.
HONEST AND COMPLETE ESTIMATES MEAN NO SURPRISES FOR OUR CLIENTS
Trust is crucial when deciding on a company for your site prep work.
How'd your last project go? Were there cost overruns? Did the estimate leave out crucial information? Were there delays due to labor shortages? Most importantly, did you finish on time and on-budget? If you've had these problems in the past, try Dowdy. We're committed to an honest approach.  
We have an in-depth process to ensure that your estimates are always complete. Dowdy uses a team of estimators to generate each bid. Every bid goes through our 5 Step Review Process. This allows for multiple checks, while also capitalizing on each estimator's area of expertise. Once the draft of the bid is complete, our estimation team will collaborate to identify the most cost-effective way to build the job.
That's why our clients can be confident that they're getting complete estimates and the best prices. Once the bid is accepted, Dowdy immediately assigns a Project Management team composed of a Project Manager, Project Superintendent, and Construction Crew. This Team will be in place for the life of the project. Together, we'll make sure that you have a high-quality product on time and on budget.
SAVE MONEY BY COMBINING SERVICES
When planning your site preparation and development, Dowdy can also plan your commercial plumbing needs. Having us bid out both services at once pays huge dividends for your budget and schedule.
Not only do you save big when hiring Dowdy for both site prep and commercial plumbing, but having us build out the plumbing from the ground up means we'll have the specific knowledge to get your project finished faster. Find out about our other cost saving initiatives today.
DOWDY WORKS THE WAY YOUR COMPANY WORKS
We have a variety of programs for field and project management to ensure efficient collaboration and information sharing. This keeps our schedules on track and your projects on deadline.
We use field to project management collaboration software to seamlessly share data with your team and General Contractors so everyone involved on the project is always up to date with the latest information.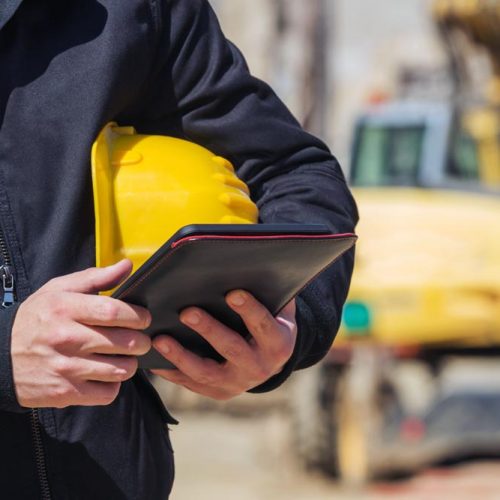 You're ready to begin construction now, but your building site needs work. Trust Dowdy with your site development needs and we'll help you get building as soon as possible. With a highly trained in-house labor force and a project management team dedicated entirely to your project, we'll make sure everything runs smoothly from day one of the planning phase until your site is ready for construction.
Whether your site needs logging, clearing, stump removal, bulldozing, demolition, grading, or asphalt we'll get it done fast and we'll get it done right. We have the decades of experience it takes to understand and plan for any size project. Dowdy's experts can diagnose the obvious and not so obvious problems presented by a building site and create a plan to get your project started on time. Dowdy helps you achieve your goals with a careful understanding of your budget and schedule. We'll work together to create a plan that gives you maximum control and predictability so you know exactly when you can begin work.
We'll Get Your Utilities Installed So You Can Build
When you hire Dowdy, you're getting a team that has the experience to do it all in-house. That means your water, sewer and gas piping go in without delays so you can move on with construction.
Dowdy knows how to communicate and work with you using your preferred project management software, so we don't waste time and keep you on schedule.
Sewer Systems
DOWDY INSTALLS SEWER SYSTEMS QUICKLY AND RELIABLY
For projects of any size and scope, Dowdy can install or repair sewer systems while keeping your budget and schedule on track. With the latest technology and the most highly trained crews, we'll have your sewer systems ready to go quickly so you can get building.
If you need new sewers put in before your project can move ahead, Dowdy has you covered. We'll work with you to understand your specific needs and put together a plan that keeps your project on track. Then, with our experienced in-house team and state of the art technology, we'll execute that plan to your specifications. Because we use our own highly trained teams, you'll be on to the next phase of your project before you know it. The sooner you hire Dowdy, the sooner you'll be building.
STORM WATER MANAGEMENT
DOWDY INSTALLS THE STORM WATER MANAGEMENT SYSTEMS YOU NEED
Water management systems are critical to the long term success of any building project. From compliance with local laws to preventing long-term flooding, Dowdy's experts can make sure that your project stays on track. We create custom water management solutions that work with your project. Let Dowdy keep you on schedule and on budget.
Commercial construction projects usually have more trouble with water runoff because they have more surfaces that can't absorb water like large roofs and parking lots. When storms dump large amounts of water on these areas in short periods of time, flooding can be a serious problem if proper water management systems aren't in place. Dowdy has the expertise to protect your project from water runoff issues.
LASER PROFILE PIPE INSPECTION
LASER PROFILE PIPE INSPECTION
Dowdy uses the latest technology to save you time and money. Our CCTV laser pipe inspection tools help you diagnose the condition of your water piping system quickly, so you can plan accurately without surprises. If you need to know the exact dimensions of your pipes at various points, our state-of-the-art laser inspection can tell you.
If you need to locate and identify debris inside your pipes, damage to the pipes from internal or external sources, or any other aspect of their condition or construction, we can help. With our technology, all this is possible without the costly process of digging up the pipes.
How It Works
When you call Dowdy, we'll send out a team to your site. We'll place our Rausch rover with CCTV (Closed Circuit Television) camera into your pipes to capture high-resolution, color images of the pipe interior and send them to a computer screen above ground as they're captured. The camera can be moved and zoomed in to give you a variety of angels and views of damage and points of interest.
We'll compile these images into a full-color report and deliver that report to you as a physical copy and on a thumb drive so you can easily share it or send it to anyone who needs to see it. As utility experts, Dowdy can help you diagnose potential trouble and repair damage to your pipes to keep your projects running without stress.